Incheon airport photo
Inkigayo
fancam
pic

[For Sone]
During Inkigayo today, perhaps you didn't notice the gentle movements of their mouths, but as you look carefully, you're able to see the most precious words in the world coming from the bottom of their hearts:
– Taeyeon: Sone, Gomawayo. (Sone, Thank you)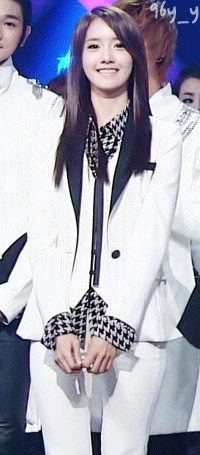 – Yoona: Gamsahabnida, Sone. (Thank you, Sone)
They only have less than 2 minutes to speak to the camera through mics, they have many people to thank – people who helped them more than we fans did. But they've never missed our names. Mentioning the name 'Sone' has become a habit, they're so used to it that members will be aware of it immediately if the member speaking did not mention it.
"Sone, thank you."
"Sone, thanks for being with us"
"Sone, you must be more tired than us"
"Sone, you're greater than us"
"Sone…."
But they never feel that it's enough.
Even without mics, as long as they feel the camera focusing on them, what's coming out from their mouths, will be 'Sone', 'Sone'.
Just like how we're mentioning their names everyday, our name is mentioned by them every single day.
We've become a necessity for one another, people whom one can't live without.